Sixitalia Weekly Info Page - Apr. 25 - May 1, 2017
Sixitalia Weekly Info Page - Apr. 25 - May 1, 2017

Daily Report (Opening reported in Italy, and some interesting reports from EU and North Africa)
Pse send any update to: Questo indirizzo email è protetto dagli spambots. È necessario abilitare JavaScript per vederlo.
---
To realize this Bullettin Sixitalia use news (except when clearly indicate) extract by (in alphabetic order): 425dxn, 50 MHz DX News by OZ6OM, ARRL DX bullettin, Dxcoffe, DXitalia DXnews by I2MQP, DXNL, www.dx-world.net, Got6 by N8OFS, ICPO, MMMonVHF, OPDX, www.rudius.net & 70mhz.org.
Apr. 24 - No reported opening today.
Apr. 25 - No reported opening today.
Apr. 26 - No reported opening today.
Apr. 27 - No reported opening today.
Apr. 28 - No reported opening today.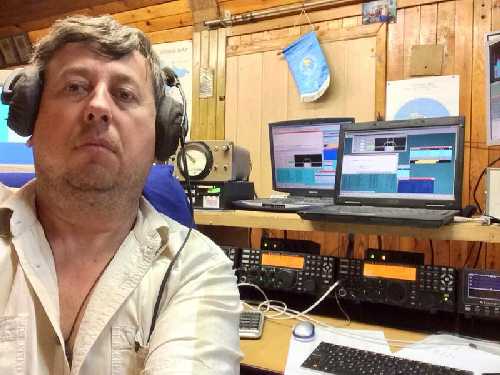 UB7K, Andy.
FO/A - Austral. Is. - 29.04.17

Look for JI1JKW to be active as FO/JI1JKW from Rurutu (OC-050), Austral Islands on 1-5 May. He will operate SSB and CW on 40-6 metres.

GW - Wales - 27.04.17

Members of the Virtual Amateur Radio Club of North Kent will be active from Ynys Gybi (Holy Island, WAB SH28, ARLHS WAL-025, WW Loc. IO73ph iota AF-024) between April 30 and May 6 with the call MC0VRC. Operators are Mark, G0GQT, Keith, M0KJA, and Nigel, G0GDA. On May 2 they plan to participate in the UKAC contest on 2m from IO73 and IO72 with the calls GW0GQT/p and GW0GDA/p. QSL via eQSL.


S7 - Seychelles - 27.04.17

Ivan, LZ1PJ will be operating from Mahe (AF-024) on HF and 6m (CW only) between May 2 and 10. He particularly welcomes calls from SKCC members. QSL via LZ1PJ.
ZL7 - Chatham - 29.04.17

Chris, ZL2DX and his wife Catherine, ZL2QT will be active as ZL7DX and ZL7QT respectively from the Chatham Islands (OC-038) starting sometime in May for at least three years. They will be QRV on the HF bands and on 6m EME.