F6007 THOMSON
by F5MAG

Hi all

While browsing the net I found on eBay for a triode triodes Thomson f6007 very strong because the amplification gain and relatively large.
In the previous arrangements with gi7b he had acted irresponsibly more excitement here are the characteristics thereof
Heating v5 6.3%
Fluent 5.5 has
Ua 2200v
IA 800 my
Time wait 3 minutes
Air flow 850l minutes
Frequency of work max 1000 mhz
Input Power 40 W
Power Output 800 w

• CAUTION FRAGILE TUBE HIGH
• RESPECT THE GOOD FILAMENT VOLTAGE
• RESPECT WELL PLATE VOLTAGE

GOOD AIR FLOW OBSERVED • 850 L MINUTES

Well first things first have tough wipe whatever disappointments with high performance tube I decide to try this tube I buy
I first degassing the tube with the usual filament connecting to 6.3 v hang Two days with ventilation continue
I then connect a resistor 220 k 5 w to have a minimum flow for the tube would work in good condition with no internal arcing Once this step was a challenge I am making the chassis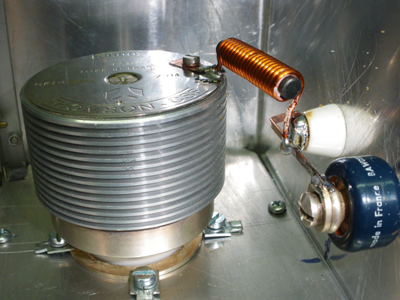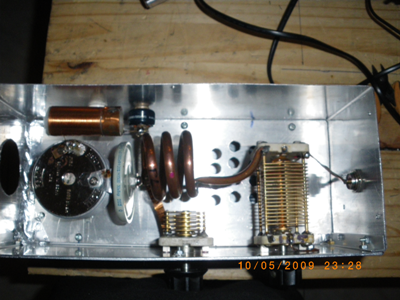 Here is the classic circuit ft c1 c2 170 40 pf 3 pf the choke coil diameter 40 and the output capacitors of 1000 pF 15kV
Then there is the input circuit I use a broadband circuit simulation here with mini VNA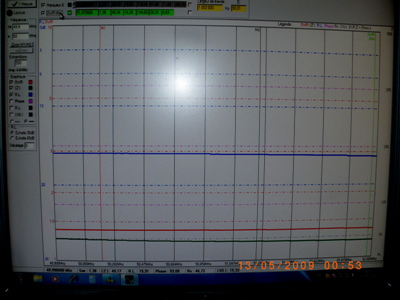 You will notice that the curve of input resistance and knit and very low swr on the bands to get it here is the trick.


It puts the cathode to ground with a resistance 47 ohms 50 W in series with capacitor 1000 pf this way we obtain a broadband RF circuit which avoids oscillations and cars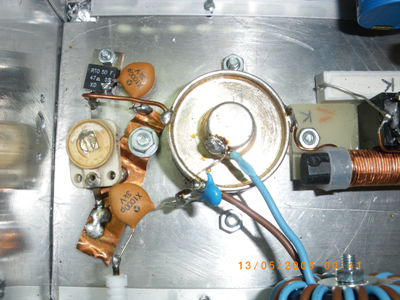 Then comes the critical part of the polarization I try different arrangements and varied but I find a very practical and stable system to adjust the quiescent current This assembly has a F1AFZ om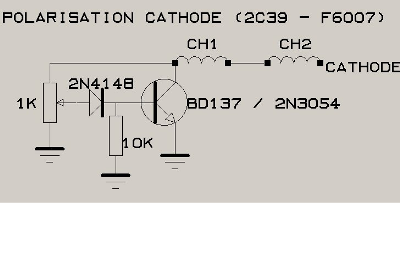 We must settle about 50 ma.
It is a very simple installation and attention to functional transistor used can also use nFet IRFPC50 for example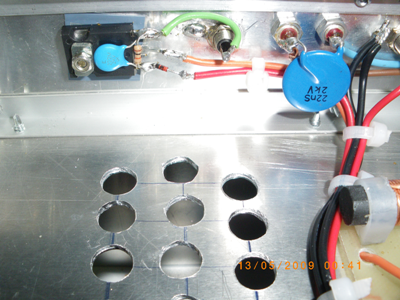 Notice the breakdown cathode
Then comes the plate circuit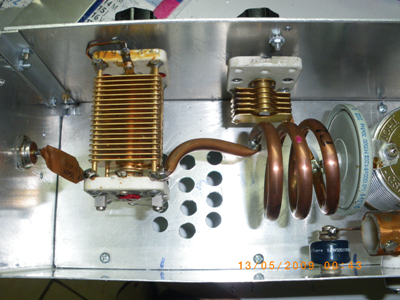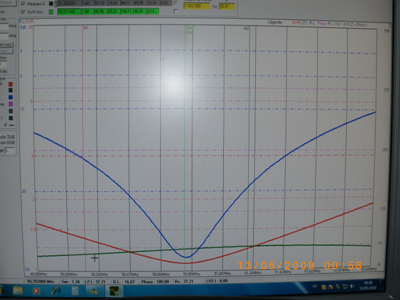 The result here is the good and the amplifier input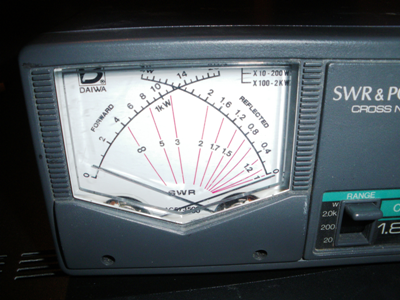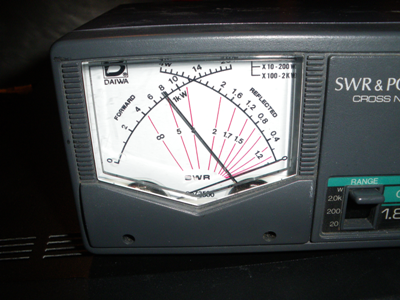 During testing I grow up to 1 kW without problems.

Caution High Voltage very dangerous take the precaution of discharging capacitors.
You can see the video of this montage on youtube on this Link.

http://www.youtube.com/watch?v=67JpnLYPR3o

My email is Questo indirizzo email è protetto dagli spambots. È necessario abilitare JavaScript per vederlo.

I remain at your disposition for further information on all 73 qro om