Sixitalia Weekly Info Page - Sep. 5 - 11, 2017
Sixitalia Weekly Info Page - Sep. 4 - 11, 2017

Daily Report (Opening reported in Italy, and some interesting reports from EU and North Africa)
Pse send any update to: Questo indirizzo email è protetto dagli spambots. È necessario abilitare JavaScript per vederlo.
---
To realize this Bullettin Sixitalia use news (except when clearly indicate) extract by (in alphabetic order): 425dxn, 50 MHz DX News by OZ6OM, ARRL DX bullettin, Dxcoffe, DXitalia DXnews by I2MQP, DXNL, www.dx-world.net, Got6 by N8OFS, ICPO, MMMonVHF, OPDX, www.rudius.net & 70mhz.org.
Sep. 10 - Morning: Es: DL, F. Afternoon: Es: HB0, DL, G.
Sep. 9 - Aternoon: Es: CT, DL, G, EI, HB. Evening: Es: EA.
Sep. 8 - Morning: Es: SP. Afternoon: Es: PA. Evening: Es: EA, CT.
Sep. 7 - Morning: Es: LA. Afternoon: Es: OH, OE, LA.
Sep. 6 - Morning: Es: EA, G. Afternoon: Es: G, EA.
Sep. 5 - Morning: Es: SV5, SV, LA, SP, SM, UT, LY, 4X, LZ. Esmh: A9.
Sep. 4 - No reported opening today.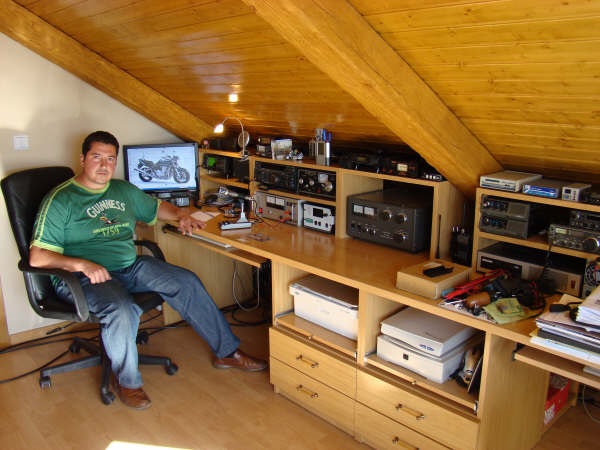 EA1RJ, Ricardo.
3B7 - St, Brandon - 11.09.17

A team of French operators will be active from Saint Brandon Islands (AF-015) for two weeks. The team will leave Mauritius (3B8) on April 5th, 2018, Operators mentioned are Pat, F2DX, Vincent, F4BKV, Gil, F4FET, Diégo, F4HAU, Flo, F5CWU, Pascal, F5PTM, Seb, F5UFX and Michel, F6AGM/FM5CD). Activity will be on 160-6 meters using CW, SSB and RTTY, with seven stations (one for 6m) on the air. Look for more details to be forthcoming, and watch their Web page at: http://www.saintbrandondx.com
7X - Algeria 10.09.17

Rodrigo, EA7JX will be active as 7U1X from Djelfa, Algeria on 18-25 September, including a SOAB entry in the CQ WW RTTY Contest. He will operate SSB, CW and RTTY on the HF bands and 6 metres. QSL via Club Log's OQRS, or via home call (direct or bureau). See http://www.7u1x.com/ for more information.
CY9 - St. Paul - 11.09.17

Operators Murray, WA4DAN, Randy, N0TG, Jay, K4ZLE, Will, AA4NC, John, N8AA, Phil, VA3QR, Lee, WW2DX, Ray, W2RE, Pat, N2IEN and Dave, N5TG, (currently, possible changes) will be active as CY9C from St. Paul Island (NA-094) between August 1-9th, 2018.
Activity will be on 160-6 meters using CW/SSB/RTTY/EME/SAT/maybe FT8. Asia Coordination and Pilot station will be JA1WSX. QSL via WA4DAN, LoTW or by the Bureau.
Their Web page is still under construction at: http://www.CY9C.com.
Z2 - Zimbabwe - 08.09.17

David, G4NRT will be QRV as Z21NRT from Harare from September 9 to 29. Activity will be during his spare time on 80 to 6 meters, and 2 meters FM, using CW, SSB, PSK, JT9/65 and FT8. QSL direct to home call.
Antenna Comparison Tables
W7GJ, Lance, wrote: " VE7BQH provided an updated version of his comparison tables today. A link to the updated Excel spreadsheet is here:
http://www.bigskyspaces.com/w7gj/6mTable.htm
GL and VY 73, Lance".
---